Versatile V-Mount Adapter Design
The LC-01 V-mount quick release design is not only compatible with V-mount batteries but also allows for the attachment of various accessories using the V-mount adapter, such as a Light Control box.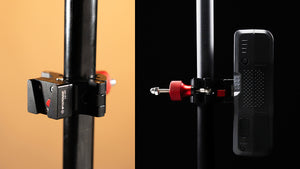 V-Mount Battery Integration
The V-mount battery can be directly attached to the clamp, providing a convenient power source when using iFootage Anglerfish lights.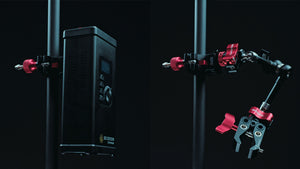 Versatile V-Plate Applications
Affix the supplied V-plate onto your control box, magic arm, pocket light, or monitor to customize your workflow seamlessly.
Robust 10kg Capacity
Engineered to support up to 10kg of weight, unlocking a multitude of creative possibilities for securing your gear.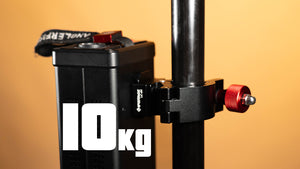 10kg Max Payload
Exceptional Weight Capacity, Suitable for Most Scenarios.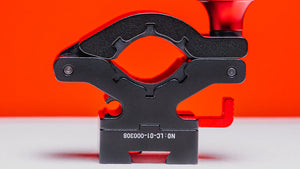 Pole Clamp with Grip
The internal elastic rubber in the clamp wraps securely around the pole, ensuring added friction and stability.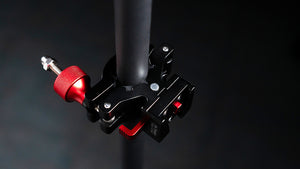 Aluminum Alloy Durability
Constructed from robust aluminum alloy, it demonstrates remarkable resilience against formidable forces, ensuring lasting durability and shape retention.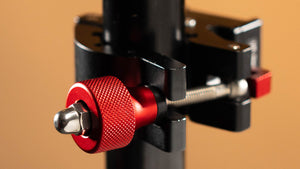 Effortless Secure Fastening
Intelligently designed for effortless use, simply tighten the sizable knob for secure and swift fastening.
Tool-Free Fastening
Engineered for tool-free attachment to a wide array of stands and poles. Simply swing and twist to securely fasten the clamp in place.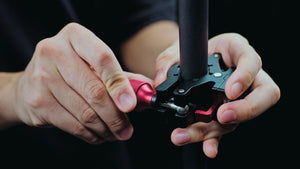 Universal Secure Clamp
Easily Secure the Clamp Anytime, Anywhere with Simple Screw Tightening.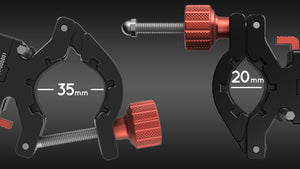 Versatile Grip Options
The clamp securely grips stands with diameters ranging from 20-35mm, offering a wide range of compatible options.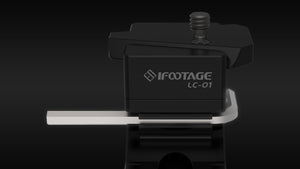 Ready-to-Use V Plate
No hex key required to secure the V plate on accessories - it comes with the clamp, ready for use!
Size
Weight
Max Load
Materials
Diameter Range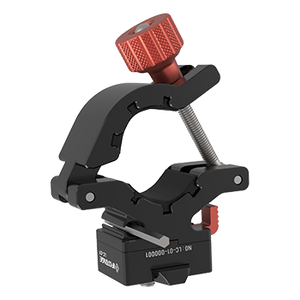 LC-01 Light Clamp
120 x 85 x 45 mm
0.22 kg
10 kg
Aluminum Alloy
20-35 mm