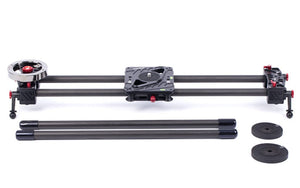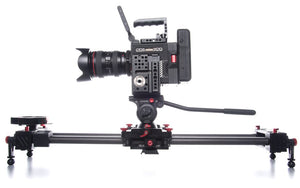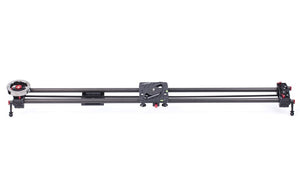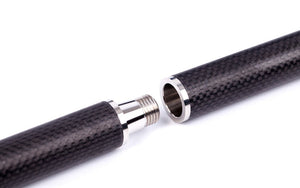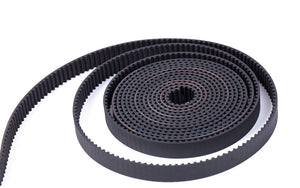 Location or studio, modular slider, delivering super smooth camera movement using iFootage's original flywheel. Precision engineered, lightweight and portable, belt driven slider can be rapidly and toollessly deployed where-ever you go. Superior design and construction, this slider is built to last!
iFootage Shark Slider S1 Bundle
FLYWHEEL
The flywheel adds a damping effect to your slides, ensuring smooth acceleration/deceleration as opposed to jerky starts and stops. It achieves this through its centrifugal force while the slider belt is connected to it.
VERSATILE
Highly versatile The iFootage Shark slider can be deployed from the storage bag in only a few short moments and could save you precious seconds when needing to film.
WHAT YOU GET:
2 x Pairs of shark slider track section
2 x Slider belt
1 x Original flywheel
1 x Camera carriage
1 x Carry case
TECH SPECS:
Materials: Carbon fiber and anodised aluminium (SUS304)
Weight: 3.8kg
Tube diameter: 22mm
Max length: 1350mm
Effective length: 1200mm
Max load: 5kg
PRODUCT FEATURES:
Lightweight, compact, portable and functions perfectly at any angle
Modular design - extends up to 1800mm using the included additional tracks
Seamless track extension
Fast and easy tool less deployment
High quality engineering and materials
Belt and original flywheel combination ensures totally smooth, silent camera movement
Suitable for all locations and weather conditions