BEAVA ROLLER 35
Your overseas shooting companion.
Silence and Smooth
The large rubber wheels absorb shock while eliminating sound to create a smoother travel experience and additionally decreases the rev speed which will produce less noise while in use.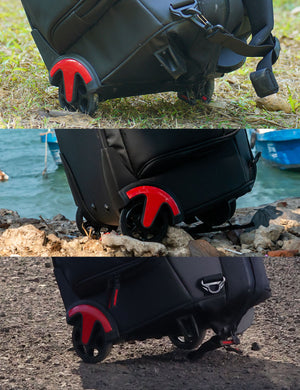 Large Wheel Diameter
86mm in diameter, easily goes over rough outdoor ground surfaces.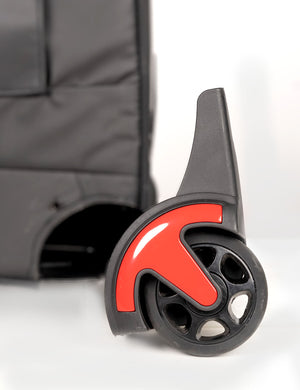 Changable wheels
Simply unscrew to replace a new one. repairment is now easier and cheaper.
MULTIPLE CARRYING OPTIONS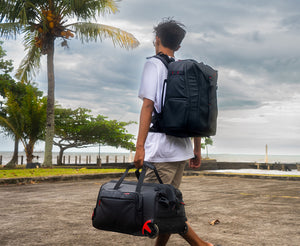 Simply pick up and go. Handy and fast. Good to use when coming across stairs or need to lift up for a short time.

Hidden handles are always handy, just grab and pull and you are ready to go! Tuck them back when not in use to remain a clean look.
A magnet makes sure that the handles stay clipped together while easy to pull off, soft rubber to add a sense of comfort.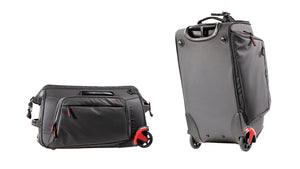 We have designed a flat bottom that makes for a sturdy and safe option for protection while placing within different terrains. The flat bottom also makes it much easier to clean after long uses.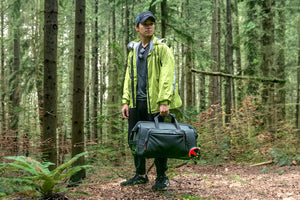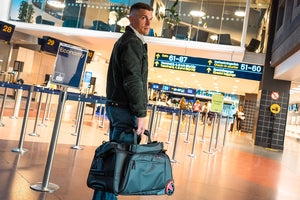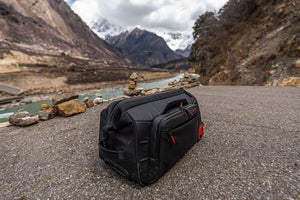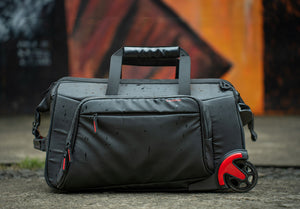 TRAVELING OVER THE SHOULDER
Perfect for going through some rough terrain such as muddy roads or wanting to keep your gear with you for quicker access.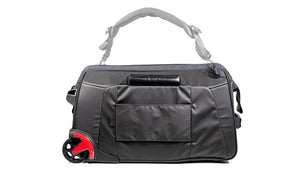 Removable shoulder strap with thick padding. quick deployment, comfortable, and flexible.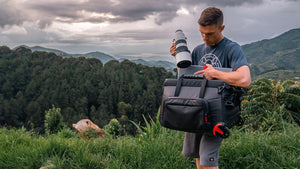 A big opening makes for quick and easy access even on the go, without unmounting!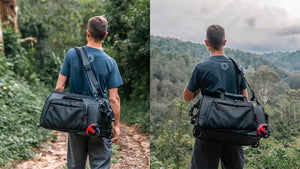 Designed with comfort in mind to ease your burdens.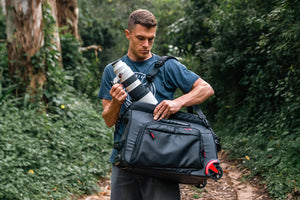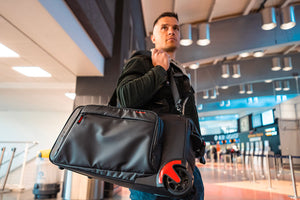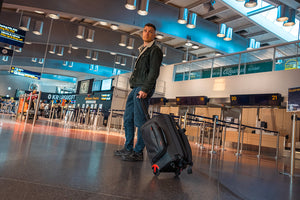 SMOOTHER PULLING MOTIONS
Most comfortable way of transiting, Your best companion for overseas shooting.
DISCLAIMER: check sizes with flight companies for hand carrying.
Tough and Rigid design allows you to move around with you on a rough ground surface.
The smooth wheels provide a comfortable way of moving forward!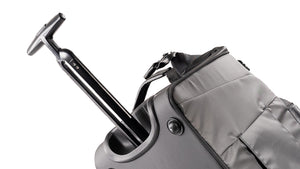 T-handle is well balanced between lightweight and sturdiness.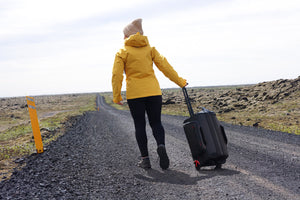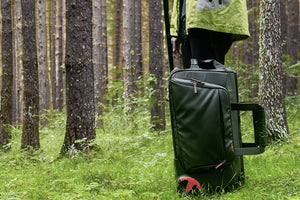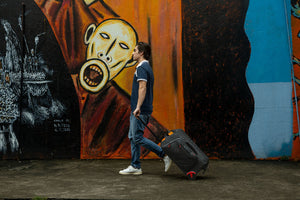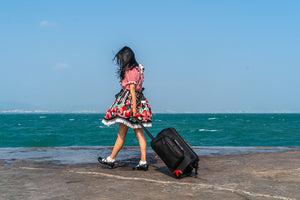 MASSIVE COMPARTMENT
WITH DIY DIVIDERS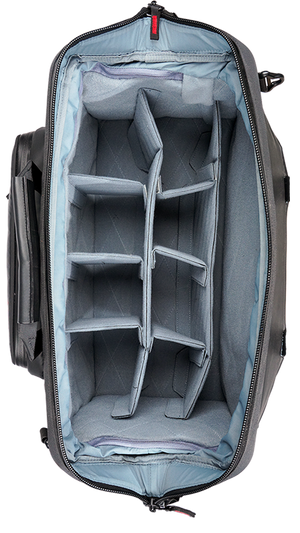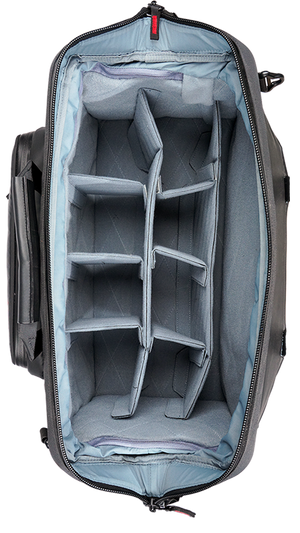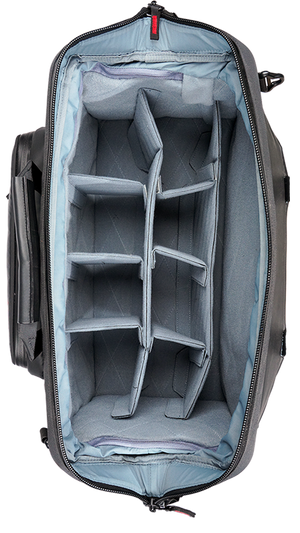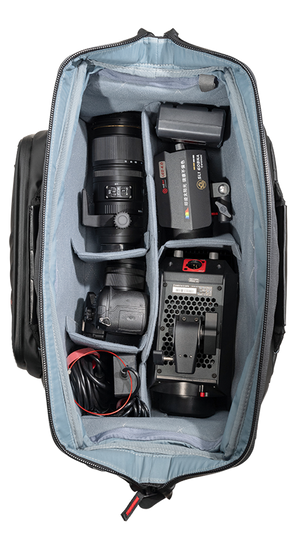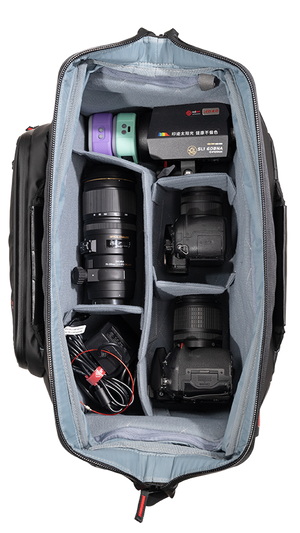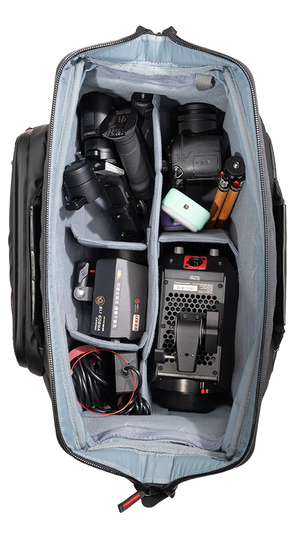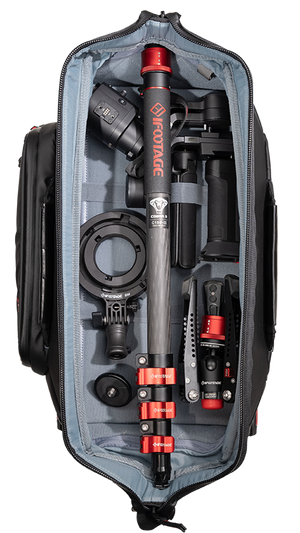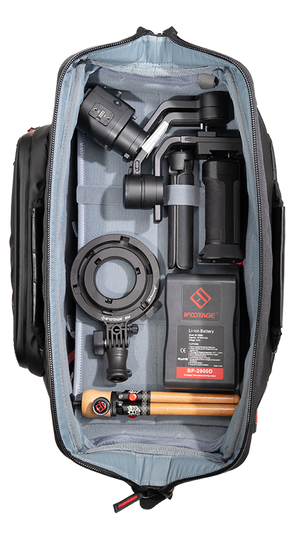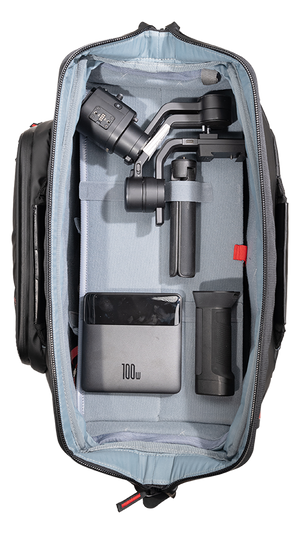 AND 2 LAYERS OF STORAGE
Holding the shape
A structurally sound frame around the opening to maintain wide opening.
Wide opening for easy access
See all your gear at a glance and pick without blocking. a handy gear station on location!
ALL-WEATHER PROTECTION
Durable Fabric
Waterproof, sketch proof and easy to clean. Created with 300D twill nylon composite and twill super dense waterproof lining.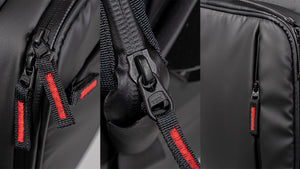 Waterproof Zippers
All external zippers are YKK zippers, keeping water droplets away from your gear inside.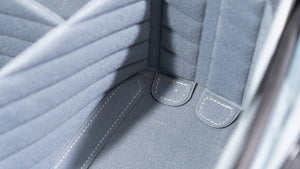 Padding Pattern
Better shock absorption, holding gear in place with higher friction.
WHICH BEAVA BACKPACK IS RIGHT FOR YOU?