BEAVA MEDIUM POUCH
The Perfect Pouch for Every Journey
PRECISION POCKET ORGANIZER
Get the Most Out of Your Storage Space, Stay Perfectly Organized.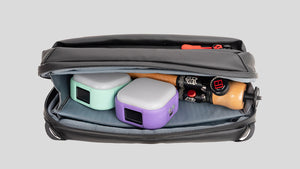 Main Compartment
Created with larger items in mind, such as a mini tripod, pocket-sized light, charger, power bank, and mobile device, ensuring convenient accessibility.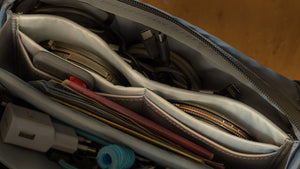 Divided Pockets
Numerous slim pockets of varying sizes are distributed throughout each compartment, accommodating SSDs, batteries, cables, lens caps, filters, and more.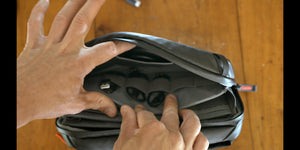 Elastic Loops
Six elastic loops are discreetly situated in the outermost compartment, ideal for neatly stowing short cables, AA batteries, or even lipstick.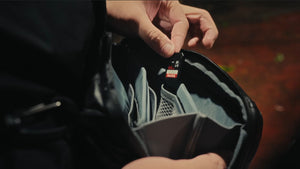 Net Pockets
Ten small mesh pockets located at the rear of the main compartment, ideal for organizing and storing SD cards.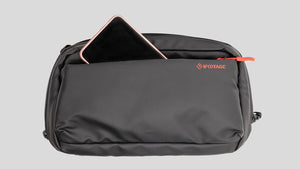 External pocket
A spacious flat exterior pocket, ideal for storing your mobile device, stationery, charger, and more.
GENEROUS STORAGE CAPACITY
Through the ingenious origami-inspired design, our medium pouch is capable of accommodating an abundance of items, ensuring your accessories are always within easy reach.
EFFORTLESSLY PORTABLE
With its perfectly balanced size and detachable strap, this pouch becomes your ideal companion for various scenarios. Whether you're out shooting, heading to work, or simply going about your daily routine, its versatility ensures you can carry it with ease.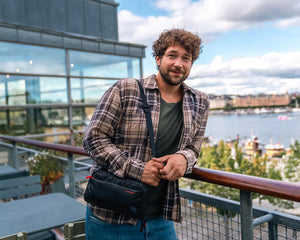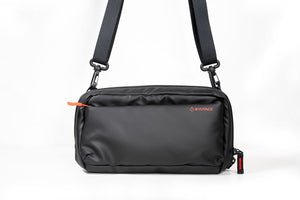 Detachable Strap
The strap can be detached when not in use, ensuring a clean and organized appearance.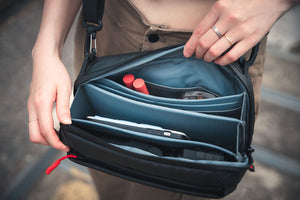 Beyond a Tech Bag
Apart from cables and filters, this pouch also fits various daily essentials and serves as a handy travel companion for keeping valuables nearby.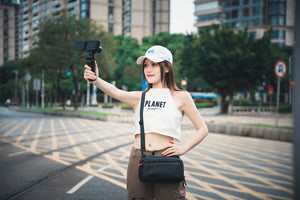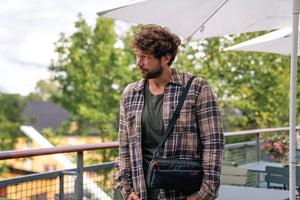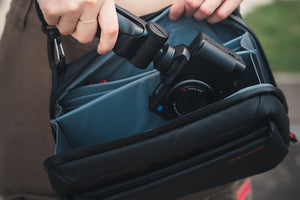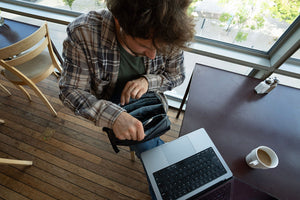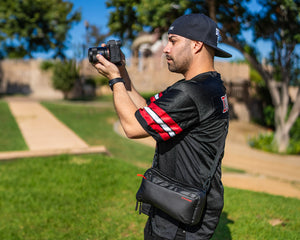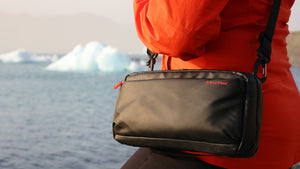 Accessories at Your Fingertips
Need a CPL for your shoot or a new battery for timelapse? Keep these essentials with you, eliminating back-and-forth trips for accessories.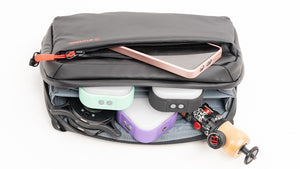 Room for Everything
With its origami design, this pouch fits a range of items, from a pocket light for creative lighting to survival essentials like a torch and whistle for safety.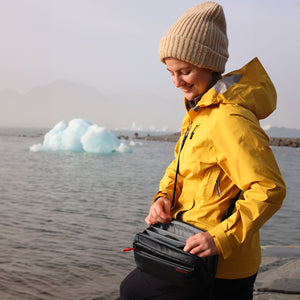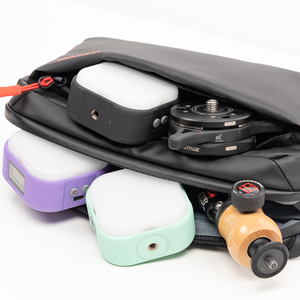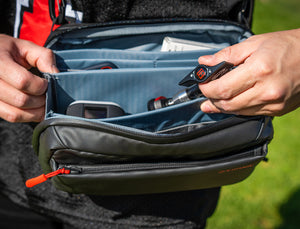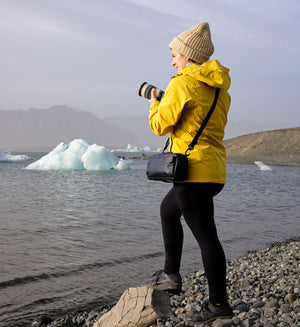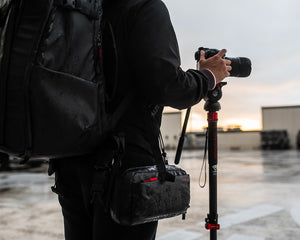 BACKPACK ENHANCEMENT
Pair with the Backpack 35 or 50 for enhanced organization.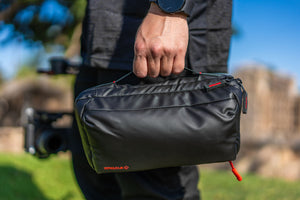 Grab and go
Top handles for easy grabbing from bags or convenient mobility.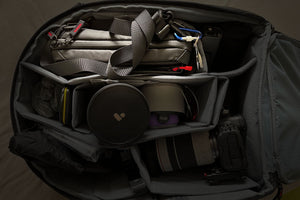 Extra Organization
Place it in your backpack to effectively organize all your small items and easily carry them with you when you need to offload your backpack.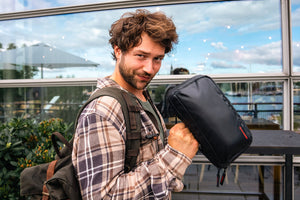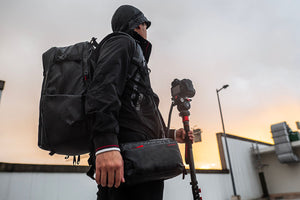 ALL-WEATHER PROTECTION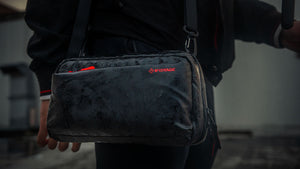 Durable Fabric
Waterproof, sketch proof and easy to clean. Created with 300D twill nylon composite and twill super dense waterproof lining.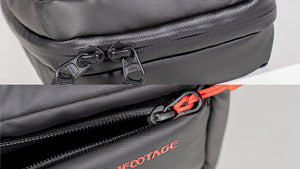 Waterproof Zippers
All external zippers are YKK zippers, keeping water droplets away from your gear inside.
WHICH BEAVA BACKPACK IS RIGHT FOR YOU?