GEAR CARRY VERSATILITY
Adaptable for Your Adventures Anywhere... Featuring a spacious camera compartment to accommodate your DSLR, mirrorless, drones, and lenses of all sizes.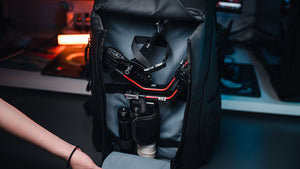 Expandable front compartment
Perfect for gimbal, slider, panel light, or accessories like spidercrab magic arm…
Quick magnetic buckle
Our bag's innovative quick magnetic buckle ensures you can swiftly open and secure your gear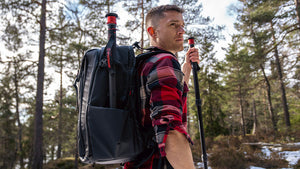 Multi-purpose Side Pouch
Elastic pouch with stripe on top, Perfect for tripod, monopod, or big water bottle...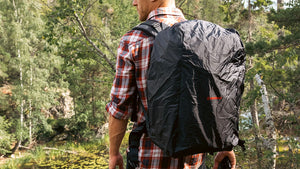 Hidden Raincoat
Rapid fire on-the-go. Raincoat ready anytime. Unzip and pull the raincoat over.
DIY DIVIDERS
Adapt to your needs wherever you go with a full-sized camera compartment designed to accommodate DSLRs, mirrorless cameras, drones, and lenses of all sizes.
COMFORT
With all detailed design, you can comfortably carry loads of gears for your adventure!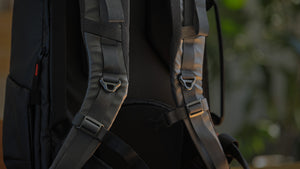 S-shape Strap Design
S-shape design straps offer both balance and comfort.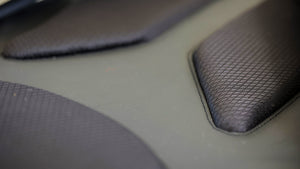 Padding
Cotton padding on lower back, upper back + cushioning on shoulder straps, providing max. comfort.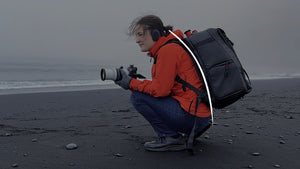 Natural curve design
The curved back panel matches the natural curve of the spine.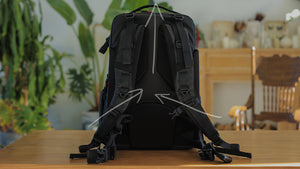 Great Heat Dissipation
Breathable materials for paddings and straps and areas for air flow on back panels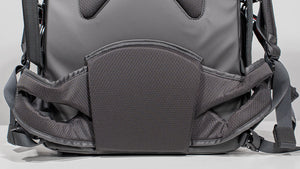 Detachable waist belt
Remove when light gear, hollow design for max. heat dissipation.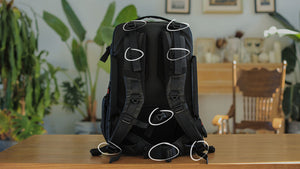 Multiple adjustment point
Multiple adjustment on chest strap, shoulder strap and waist belt
STAY ORGANIZED FOR EASY ACCESS
Never let accessing gear become a barrier of your creation! We design to make sure you can Find and pick what you need fast!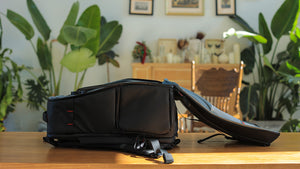 Inside the interior
Clamshell opening design provide least friction for interior accessing
Magnetic buckle
Easily lock and unlock with one hand in a split second.
Quick Camera Access
Grab your camera quick when you are on the move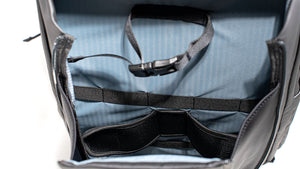 Straps inside front pocket
Design to Secure accessories like gimbal, slider. With a buckle to release quickly.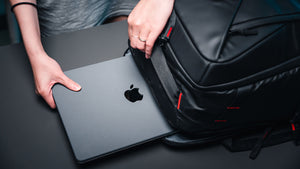 Computer compartment
Compatible up to 14 inches, easily access from the top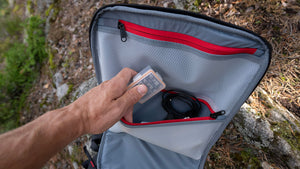 Pockets on back panel for accessories
All your small accessories go here, never lose them and stay organized.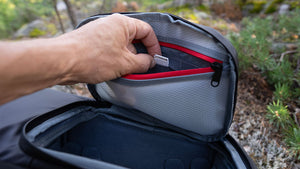 Pocket in side door for small items
Perfect place for batteries or memory cards, could be accessed quickly without opening up the whole panel.
ALL-WEATHER PROTECTION
Durable Fabric
Waterproof, sketch proof and easy to clean. Created with 300D twill nylon composite and twill super dense waterproof lining.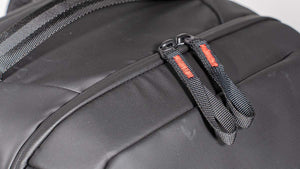 Waterproof Zippers
All external zippers are YKK zippers, keeping water droplets away from your gear inside.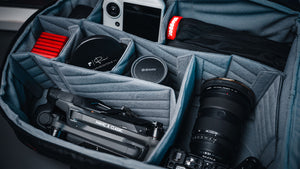 Padding Pattern
Better shock absorption, holding gear in place with higher friction.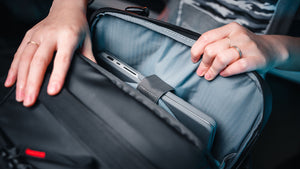 Fixed computer compartment
The opening is on the front panel so that the back panel is fixed, reducing risk of damaging or sliding out the computer while flipping.
Hidden Raincoat
Provide extra protection in heavy rain, snow or dust.
WHICH BEAVA BACKPACK IS RIGHT FOR YOU?